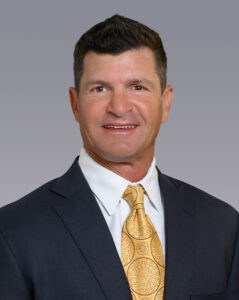 Were you injured in a car accident in Town 'n' Country, FL? Car crashes happen every day. That doesn't make it easy to recover compensation. An experienced Town 'n' Country car accident lawyer at Winters & Yonker Personal Injury Lawyers can help you fight to recover compensation for medical bills, lost wages, and your pain and suffering.
Our lawyers have over 119 years of combined experience handling personal injury cases. We have the tools to help you fight for the money you need and deserve after an accident.
To discuss your case in detail, contact our law offices in Town 'n' Country, Florida to schedule a free consultation today at (813) 223-6200.
How Can Winters & Yonker Personal Injury Lawyers Help After a Car Accident in Town 'n' Country, FL?
Insurance companies see car accident cases similar to yours every day. Make no mistake: they know how much your case is worth. They also know the strategies that can cause a victim to accept less than they deserve. If your injuries were serious, it's especially important to have an experienced Town 'n' Country personal injury lawyer by your side throughout the legal process.
At Winters & Yonker Personal Injury Lawyers, we've dedicated our entire legal practice to helping accident victims, and we've been serving Town 'n' Country for years.
Hiring us means you'll have an experienced legal team to:
Coordinate an investigation into the crash
Locate all available evidence
Find out who was legally liable for your damages
Determine the fair value of your personal injury claim
Protect your interests if you're blamed for the accident
Hire experts who can strengthen your claim and interpret evidence
Handle all negotiations with the insurance companies and defense lawyers
Most cases settle out of court. However, if the insurance company fails to offer an acceptable settlement, our Town 'n' Country personal injury attorneys will take your case to court.
It's never too early to understand your legal options–and there's no risk or obligation in calling. Contact us today to get started.
How Common Are Car Accidents in Town 'n' Country, FL?
Car accidents are one of the most common ways to get hurt in Florida. 390,700 motor vehicle accidents were reported to the Florida Department of Highway Safety and Motor Vehicles (FLHSMV) in 2022. Another 30,107 motor vehicle accidents were reported in the first two months of 2023.
Car accidents in Florida caused at least 3,434 fatalities and 248,724 injuries in 2022.
In Hillsborough County alone, 221 people were killed in traffic accidents in 2022. At least 19,276 people were injured in car crashes that year.
What is My Town 'n' Country Car Accident Injury Claim Worth?
There is no simple way to estimate the value of a personal injury case. All accidents are different, and all victims are unique. Typically, we begin by assessing the value of the financial costs associated with the accident.
That said, many different factors are relevant when calculating your case value, including:
The nature of your injuries
Your need for future medical treatment and rehabilitation
Your physical pain and emotional suffering
Whether you lose time at work due to the accident
Whether your future earning potential will be impacted
Whether you will suffer any permanent disability
How the injury will impact your quality of life
Whether you share any blame for the accident
The circumstances of the accident will also be important. You may be entitled to additional damages if your injuries occurred due to someone else's intentional wrongdoing or gross negligence.
What Types of Damages Are Available To Car Accident Victims in Town 'n' Country, FL?
Accident victims can pursue compensation for economic and non-economic damages under Florida personal injury laws.
While the types of damages available will vary from case to case, examples include:
Past and future medical expenses
Lost wages
Reduced earning potential
Physical therapy
Nursing care
In-home assistance
Property damage to your vehicle
Other out-of-pocket expenses
Diminished quality of life
Disfigurement
Scarring
Other types of personal losses, including anxiety, depression, PTSD
In Florida, you'll first file a claim for compensation with your insurance company. Once you've reached your policy limits, however, you can seek compensation from the person responsible for the accident.
Damages sustained in a serious car accident can easily exceed the limits of your personal injury protection (PIP) coverage. It's important to consult an experienced attorney who can help you hold the responsible parties accountable for additional losses. To learn more, call Winters & Yonker Personal Injury Lawyers to schedule a free case review today.
Can I Recover Damages If I Share Some Blame for a Car Accident in Florida?
Shared fault is often an issue in car accident cases. Under the modified comparative fault laws in Florida, injured parties can lose compensation if they share some blame for the crash.
That said, Florida is a state where you can recover compensation so long as your not mostly responsible for the accident. If you are only partially responsible, your recovery will be reduced based on your percentage of fault. If you were 25% responsible and are awarded $100,000 in damages, you can take home $75,000. But being 51% or more at fault is a bar to recovery.
Be cautious when you're dealing with the insurance company after an accident. It's important not to admit blame because the insurance company will use those statements against you. If you're being blamed, contact our law firm in Town 'n' Country to learn more about how we can protect you.
Our Town 'n' Country Accident Lawyers Will Fight To Recover Compensation for All of Your Injuries
Many car accidents cause only minor injuries. However, if your injuries were severe, your life could change forever.
Our Town 'n' Country car accident attorneys at Winters & Yonker Personal Injury Lawyers can help if you have sustained:
Broken bones
Facial injuries
Burns
Nerve damage
Whiplash
Concussions
Soft tissue damage
Traumatic brain injuries
Spinal cord injuries
Head and neck injuries
Back injuries
Organ damage
Amputations
Paralysis
Catastrophic injuries
Wrongful death of a loved one
The at-fault party can be held liable for these and other physical injuries. They can also be on the hook for your emotional suffering and losses after an accident.
We Handle All Types of Car Crash Cases
At Winters & Yonker Personal Injury Lawyers, we handle all types of car accident claims, including those involving:
Rollovers
Rear-end collisions
Head-on crashes
Sideswipe accidents
T-bone collisions
Multi-vehicle accidents
Highway accidents
Intersection accidents
Uninsured/underinsured motorist claims
Drunk driving accidents
Distracted driving accidents
Hit-and-run accidents
Accidents involving pedestrians or bicyclists
Trucking accidents
Contact our attorneys in Town 'n' Country right away if you've been injured in a motor vehicle accident. We know how to handle your case and fight for the maximum compensation available.
What Are the Most Common Causes of Car Crashes in Town 'n' Country, Florida?
While all car accidents are unique, there are some factors that tend to cause these crashes.
The most common causes of car accidents include:
Distracted driving
Texting while driving
Speeding
Running a red light or stop sign
Failure to yield the right-of-way at intersections
Tailgating
Aggressive driving
Weaving between lanes
Passing too closely
Driving under the influence of drugs
Drunk driving
Defective brakes and safety equipment
Poorly maintained vehicles
Poor visibility
Inexperienced drivers
When auto accidents happen, our lawyers investigate to find out who is liable. You can get the legal representation you deserve by calling for a free initial consultation today.
How Do I Establish Liability After a Car Accident in Florida?
Florida is a no-fault insurance state. To recover any compensation above and beyond what your PIP insurance policy covers, you will have to prove that someone else was responsible for your injuries.
That almost always means proving negligence.
In a successful negligence case, you must establish:
The at-fault party's legal duty of care (all drivers have a duty to drive carefully and obey traffic laws)
Damages
You should expect the insurance companies to argue over who is responsible for your crash. Our lawyers can help you find evidence to prove your case.
That evidence may include:
Police reports
Video footage
Statements from eyewitnesses
Citations issued in connection with the crash
Photos of the accident scene and damaged vehicles
Opinions from experts who can interpret evidence and offer insight into the cause of the crash
Ready to learn more? Just call our law firm in Town 'n' Country to schedule a free case evaluation today.
How Long Do I Have To File a Lawsuit After a Car Accident in Town 'n' Country, Florida?
Under Florida's statute of limitations, you have two years to file a personal injury lawsuit. The clock started running on the date of your accident. After the two-year limitations period ends, you can no longer sue the responsible party for damages.
Keep in mind, you may have more or less time to file based on the facts of your case.
Contact a Town 'n' Country Car Accident Lawyer for a Free Consultation
It's bad enough that you were injured in a car accident. The situation can quickly become worse once you start fighting the insurance company for compensation. An experienced Town 'n' Country car accident lawyer can help. Just call Winters & Yonker Personal Injury Lawyers to learn more about our team today.