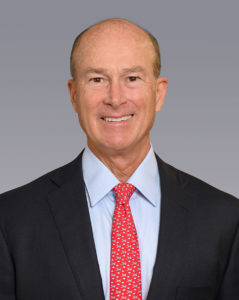 If you were injured on someone else's property in Tampa, Florida, you might be able to hold the negligent property owner responsible for your injuries. The Tampa premises liability lawyers at Winters & Yonker Personal Injury Lawyers can help you hold the property owner accountable for your losses. Contact us today at (813) 223-6200 to schedule your free consultation.
Our attorneys have over 119 years of combined experience, and we know how to fight for victims who have been hurt by negligent conduct in an accident due to product liability, sexual assault in Tampa, construction accidents, Tampa workplace accidents, and many more.
We're available 24/7 to listen to what happened to you and offer honest legal advice. Call today to get started!
How Our Tampa Premises Liability Attorneys Can Help If You Were Injured on Someone Else's Property
Getting hurt due to a dangerous property condition can cause debilitating injuries that lead to medical bills and missed time from work. You should let an experienced lawyer handle your legal battle while you focus on your recovery.
The Tampa personal injury lawyers at Winters & Yonker Personal Injury Lawyers have the knowledge and experience to fight for maximum compensation for you. We've won millions of dollars for our clients throughout the Tampa Bay Area after devastating accidents.
If you hire us to represent you in your Tampa premises liability case, we'll:
Investigate the property condition that caused your injury and determine how the property owner's negligence contributed to your accident
Communicate with your healthcare providers and medical experts to understand your injuries so that we can value your damages
Negotiate with the property owner and their insurance company as we work towards a favorable settlement
Take your case to court if we fail to settle for a fair amount
Our lawyers in Tampa, FL are known for our aggressive approach to handling personal injury claims. We know how to get the best results for our clients. Contact us today to schedule a free case evaluation to discuss your premises liability claim.
What Is Premises Liability?
Under Florida law, property owners must maintain their premises in a reasonably safe condition to prevent people from sustaining injuries. The extent of a property owner's duty of care depends on the person's status: invitee, licensee, or trespasser.
Invitees
Invitees are those who have an express or implied invitation to be on the premises, such as people who enter a business (e.g., a store) or a place open to the public (e.g., a museum). To be classified as an invitee, you must have entered the property for the property owner's benefit, such as to conduct business (e.g., purchasing something).
Invitees are owed the highest duty of care. Property owners must keep the premises reasonably safe, fix any known hazards, warn of non-obvious dangers they cannot repair right away, and regularly inspect the premises to discover dangerous conditions. Because they must conduct regular inspections, a property owner could be liable for an invitee's injuries if they should have known about a hazard but didn't.
Licensees
Licensees are those who have express or implied permission to be on the premises but enter for a non-business purpose rather than for the property owner's benefit. An example is a social guest or someone who enters a store just to wash their hands (not to buy something).
Property owners must warn licensees of any hidden dangerous conditions they know of and use reasonable care to maintain the premises. However, they don't owe a duty to licensees to inspect their property for dangers.
Trespassers
A trespasser doesn't have the property owner's permission to be on the premises. Therefore, they are owed the lowest duty of care. A property owner owes no duty of care to an undiscovered trespasser. However, you cannot intentionally harm them, such as setting up a trap to hurt them.
If the property owner discovers a trespasser, they have a duty to warn the trespasser of known, non-obvious dangers that could cause harm.
Additionally, under the attractive nuisance doctrine, property owners must exercise reasonable care to avoid foreseeable harm to children caused by alluring items on the premises. Examples include heavy machinery, appliances, and swimming pools. You must make reasonable efforts to prevent children from accessing an attractive nuisance on your property.
We Handle All Types of Premises Liability Cases in Tampa, FL
Property owners are responsible for keeping guests safe when they visit the premises. No matter how you were injured, our Tampa premises liability attorneys can help you recover compensation for your injuries.
We've handled all types of premises liability matters, including:
Trip and fall accidents
Assaults
Bed bugs
Elevator accidents
Escalator accidents
Amusement park accidents
Swimming pool accidents
Playground accidents
Hotel and motel accidents
Fires
Inadequate maintenance or defective property conditions
Exposure to toxic substances
Contact the attorneys at Winters & Yonker Personal Injury Lawyers to discuss how you were injured and the compensation you can seek.
What Is My Tampa Premises Liability Case Worth?
The value of your Tampa premises liability claim will depend on many factors, including:
The types of injuries you sustained on the property
The severity of your injuries and how they affect your life, including everyday activities and your ability to work
The expenses you've incurred due to your injuries
The amount of time you've missed from work due to your injuries
Whether insurance covers the accident
The identity of the property owner
We'll discuss your accident and injuries to ensure that we include the full extent of your losses in your claim for damages.
What Damages Are Available in a Tampa Premises Liability Case?
People injured due to a Tampa property owner's negligence can recover compensation for their financial and personal losses.
Economic damages may include:
Medical expenses incurred, including the cost of future treatment or rehabilitation
Lost income from work
Diminished earning potential
Any out-of-pocket expenses incurred due to your injuries
Non-economic damages will cover:
Mental anguish
Inconvenience
Loss of quality of life
Disfigurement and scarring
We'll identify every loss you've sustained due to the unsafe condition. Call us today to discuss your injuries and the compensation you can seek.
What If I Share Blame for Being Injured on Someone Else's Property in Tampa?
Florida's modified comparative fault statute will affect the amount of money you can take home if you share the blame for your injuries. Under this statute, your awarded damages are reduced by your portion of fault. Your right to damages is eliminated if you are mostly at fault.
For example, if you're assigned 30% of the blame for causing your injuries, you can only recover 70% of your settlement or verdict. Insurance companies and property owners will use this law to their advantage to attempt to limit their financial liability.
If you're being blamed for your accident on someone else's property, contact us as soon as possible to get help. Otherwise, you may receive far less compensation than you deserve.
What Types of Injuries Can Result from an Accident on Someone Else's Property?
Because a premises liability claim may result from all types of accidents – slips, assaults, and dog bites, for instance – the types of injuries will vary significantly from case to case.
We've helped accident victims who have sustained all types of injuries after being injured on someone else's property, including:
Brain injuries, such as concussions
Broken bones
Spinal cord injuries
Stab wounds
Burns
Soft tissue injuries, such as sprains
Neck and back injuries
Amputations
Internal organ damage
Catastrophic injuries, such as paralysis
Respiratory illnesses
Eye injuries
Crushing injuries
Hearing loss
Drowning
Nerve damage
No matter what injuries you're suffering from, we're here to help so that you can focus on recovering.
What Is the Statute of Limitations for Filing a Premises Liability Lawsuit in Florida?
People who are injured on someone else's property in Florida have two years from the accident date to file a personal injury lawsuit. If your loved one was killed due to a hazardous property condition, you also only have two years to file a wrongful death case.
You may have more or less time under certain circumstances. It's particularly important to get an attorney's help with a premises liability claim as soon as possible. The property owner may try to fix the hazard that caused your injury to make it harder to prove your case. The sooner we start gathering evidence, the better chances you'll have at recovering compensation. Contact us today to discuss your legal rights and options.
Schedule a Free Consultation With Our Tampa Premises Liability Lawyers
If you were injured on someone else's property in Tampa, FL, you have limited time to act. The legal team at Winters & Yonker Personal Injury Lawyers is ready to advocate for you and ensure you get the money you deserve.
Reach out to our law office to schedule a free initial consultation with our Tampa premises liability lawyers. We'll use our 119 years of combined legal experience to fight for you and help you get back on your feet after your accident.
Our personal injury law firm in Tampa, FL, also provides:
Car Accident Lawyer in Tampa, FL
Motorcycle Accident Lawyer in Tampa
Truck Accident Lawyer in Tampa, FL